Katherine & Walt Schlotfeldt, Vintners
When we sold our lifetime business for the promise of more free time, we didn't anticipate our overwhelming desire for what was lost—the creativity and inspiration that comes from having our own business and the interaction with happy customers. Our nightly conversations over a good bottle of wine were consumed by how to get back in the game and what to do next. We realized we happily flunked retirement.
Our interest in wine had been as collectors and frequent trips to Napa Valley led to the decision to look for a home with a vineyard. Wine industry friends guided us to a special place perched on the eastern mountainside with a beautiful view and 11.5 acres of Cabernet Sauvignon. We fell in love with this special place. We eagerly purchased the property and established Denali Estate in 2012. We were now grape farmers!
With Denali Estate's vineyard, our purpose is to cultivate exceptional fruit, and we invested in expanding and improving the original vineyard.
Over the last ten years, we planted two new acres and replanted nine others. We also replaced and established the vineyard's infrastructure and purchased farm equipment and other items to work towards a world renowned and award-winning vineyard.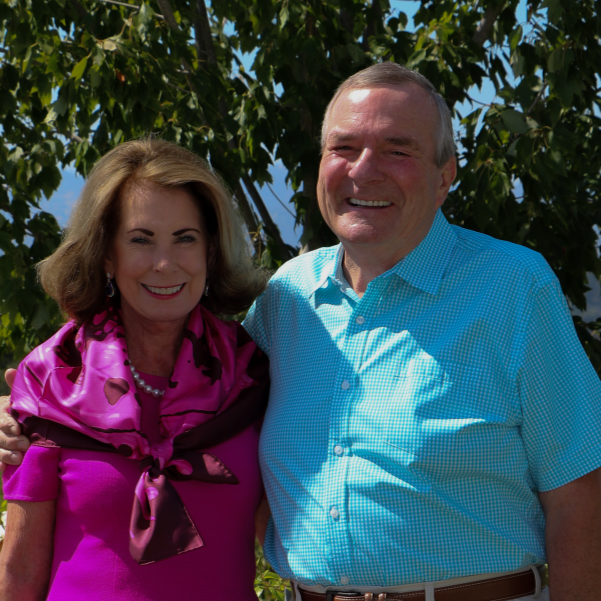 With these improvements, our grape business was thriving. At first, we sold our crop to high end wineries while harvesting a ton for ourselves to produce a very small amount of "friends and family" wine. But the joy we feel in sharing our wine with others drove us to enter the wine business, in earnest, and we produced our first vintage of Denali Estate Cabernet Sauvignon in 2016.
In 2019, we expanded our wine portfolio to include Katherine's Cuvee Champagnes, produced in partnership with Earl Francart Philippe from Vaudemange, a 1er Cru village at the foot of the Montagne de Reims in France.
Jean Hoefliger, Winemaker
Jean Hoefliger is a man with a quixotic mission: He is inspired and driven by the quest for creative perfection while knowing full well that it can never be achieved.
An artisan who has always been motivated to push the envelope, he relies on a commitment to constant scientific research matched by an open-minded, entrepreneurial creativity. With his background in international finance and decades of wine industry experience from Bordeaux and South Africa to Spain, Italy and California, Jean is a rare combination of expertise in winemaking, viticulture and real-world business acumen.
Jean's naturally ebullient joie de vivre and love of a good joke run in counterpoint to his typically Swiss discretion and analytical nature.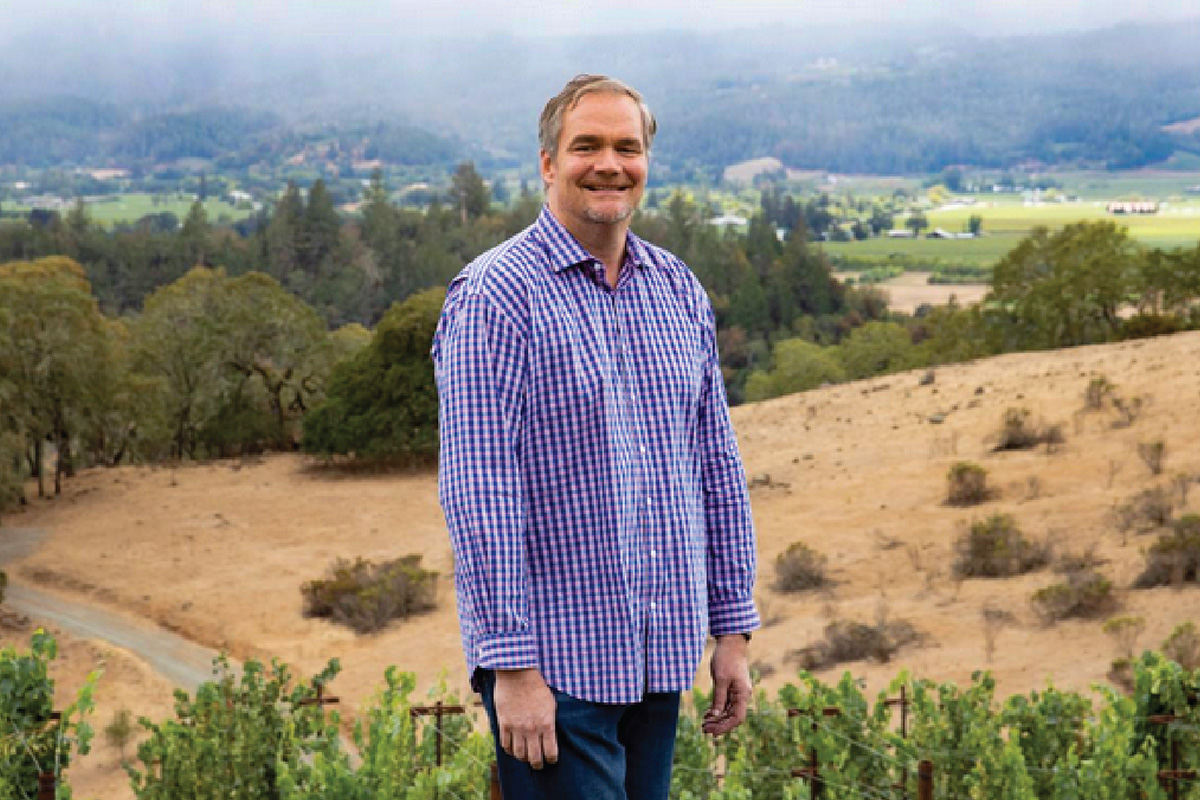 He has an insatiable appetite for art, philosophy and a good discussion, all pursuits he enjoys indulging whether in the vineyard, at the winery, at home, or around the table with friends old and new.
Jim Barbour, Viticulturist
For over 40 years, Jim Barbour has planted and managed some of Napa Valley's most highly regarded vineyards and collaborated with leading winemakers to create some of Napa Valley's finest wines.
Jim was born in San Francisco, moved to Napa Valley as a child, and was raised in Rutherford on his family's ranch along Highway 29. Their Gamay, Mondeuse, and Petit Bouschet crops were harvested for Gallo's jug program.
He graduated from UC-Davis with a bachelor's degree in plant science (viticulture) and returned to Napa Valley to begin a career that would lead him to become one of its foremost viticulturists.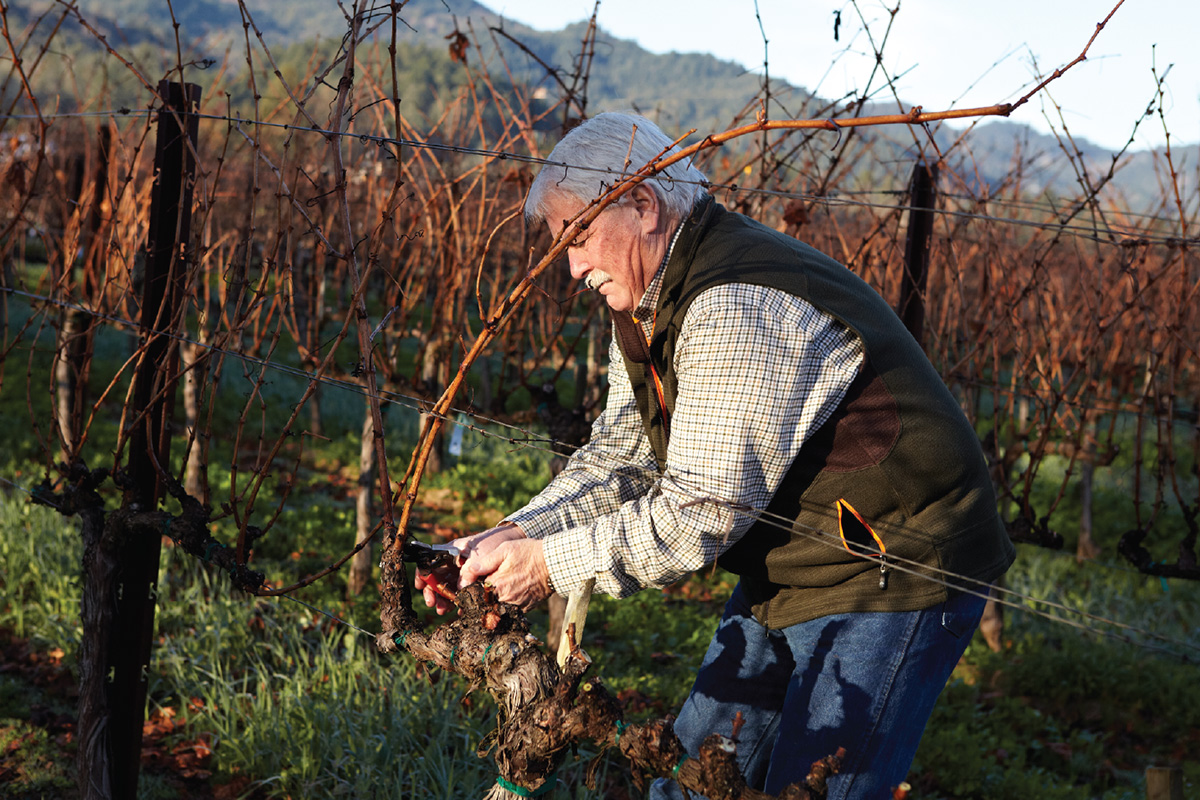 Jim is an avid outdoorsman and devoted fly fisherman. When he's not in a vineyard, he can be found in the running waters of a stream filled with rainbows and browns.